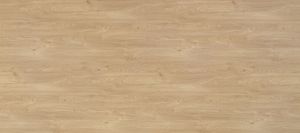 CHILDREN'S MINISTRY
The goal for the Children's Ministry at Wallace is to equip and prayerfully support each child so that they might realize Christ's perfect plan for their life.  During Sunday School, we teach them to take an active part in sharing their faith with others, as we follow the instructions of our Lord to His disciples, to "go to all nations and make disciples."
We offer lots of fun events for the seasons: Valentine's Day Party, Easter Egg Hunt, Vacation Bible School in the summer, a yearly Christmas Pageant and much more throughout the religious seasons
PRAYER SHAWL MINISTRY 
A small package arrived on the doorstep of one of our congregants.  It contained a shawl, stitched with prayers for her cancer recovery. This spiritually comforting gift became the "seed" that grew into this amazing ministry at Wallace Memorial United Methodist Church. Started in January 2011, with two dozen eager learners, it has created over 700 prayer shawls and over doubled in passionate stitchers! Shawls, hand delivered or mailed, have comforted and celebrated with people in our church, our community, and even across the country. You can be a part of this amazing outreach ministry.  Don't know how to knit or crochet?  NO problem! We will teach you. Everything you need ----- yarn, hooks, needles, patterns, instructions will be provided.
Contact information:  Text or call Pam Cutshaw (757-871-8364) or Beth Weidlein (757-880-0732)
YOUTH IN ACTION
Youth in Action's mission is to teach our youth about Christ's love and compassion through acts of sacrifice and community service. Through dedicating some of their Friday nights and weekends – youth work to select and finish projects that have an impact on the community - from making blankets and care packages for the homeless, holding events to raise money for cancer organizations and for purchasing and sending Christmas gifts around the globe, to caroling and making sweet treats for our homebound.  Amidst all the hard work and dedication, the youth also get the opportunity to relax and have fun and fellowship through parties, field trips, and participating in other local events, like the Annual Clean the Bay Day. The motto that can best describe our mission (attributed to John Wesley) is:
Do all the good you can, By all the means you can,
In all the ways you can, In all the places you can,
At all the times you can, To all the people you can,
As long as ever you can.
WOWs (Women of Wallace)
The Women of Wallace (WOWs) are dedicated to serving the Lord. On the 2nd Tuesday of the month (September through May) we meet at the church for fun and christian fellowship. We use our gifts and talents to help the church and community with ten projects we support: Francis Asbury School, Children's Christmas angel tree, cure search, Easter flowers, food pantry, Night's welcome (homeless), Nursing homes (bingo prizes), Homebound members of Wallace, Youth in Action, Church ministries such as Vacation Bible School.Please come to a meeting and experience the joy of serving the Lord - together we can make a difference! 
LOAVES and FISHES BAZAAR
In the fall, WMUMC will host an old-fashioned Church Bazaar featuring: Handmade Craft Fair, Homemade Baker, jewelry, plants and Attic Treasure Shop. Brunswick Stew will be available for take-out